Home
»
PICTURE GALLERY
»
KINNEFF AND CATTERLINE
» Gravestone in memory of JAMES STEVENSON - 1st priest of St. Philip's, Catterline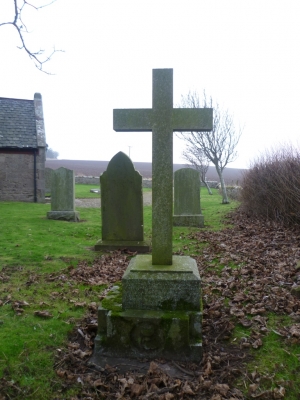 Gravestone in memory of JAMES STEVENSON - 1st priest of St. Philip's, Catterline
Description
The inscription is in Latin but a translation in the church vestibule is:
"Here lieth JAMES STEVENSON M. A.. First priest of this church. Founder of all the surrounding buildings. He died on the 5 March 1868 in the 64th year of his age. May God be merciful to his soul.
Lord, all pitying, Jesu blest, Grant him thine eternal rest"
Total images in all categories: 66
Home
»
PICTURE GALLERY
»
KINNEFF AND CATTERLINE
» Gravestone in memory of JAMES STEVENSON - 1st priest of St. Philip's, Catterline